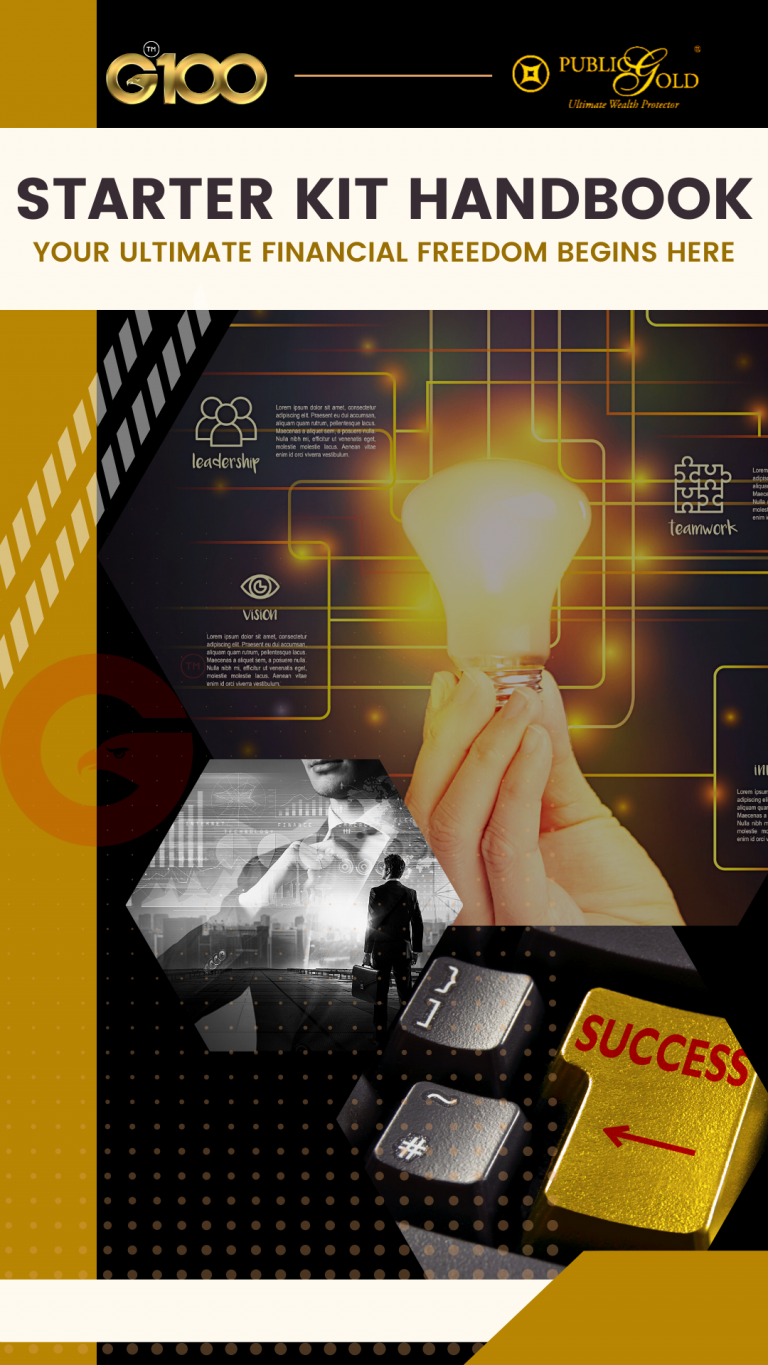 Starter Kit Handbook -English
This Starter Kit is provided as a basic guide and introduction to Public Gold customers under the G100 Network; who intend to save gold while generating passive income as a Public Gold dealer through free method provided by Public Gold.
If you are interested in earning a passive income of RM5,000 per month (while saving gold) within 18 months from now, please get the guide to become a dealer WITHOUT CAPITAL from the Starter Kit Handbook that we provide.
Click Download to get it now!